Bhutan Rebirth Tour Company - Highly Recommended
Just returned from an amazing tour of Bhutan, which was organized by Keshav Gurung of Bhutan Rebirth (www.bhutanrebirth.com). The entire trip exceeded our expectations.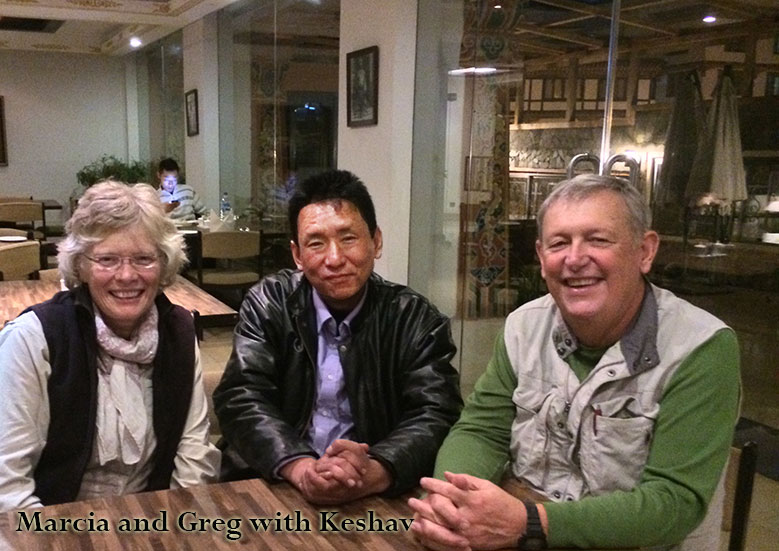 When we first started planning the idea of wiring all of the money caused some concern, but from everything I could glean from the Internet that is the way it must be done. I am happy to report that it is done this way and there were no issues. From the beginning Keshav was responsive to our questions and completely willing to adapt to our wishes. Lodging choices - we asked for mid-range - met all of our needs, meals were generally quite good and the attractions, including several hikes, were wonderfully planned and presented. Our guide, Lhakpa Tshering, was very knowledgeable, had a wonderful sense of humor and nearly impeccable English skills. Our driver, Kinley, was very competent and also a lot of fun.

Due to political unrest in Bangladesh we decided to take a pass on our visit there and Keshav changed our tickets to allow us to fly directly to Bangkok. There was a cost to this, but given the circumstances we were willing to pay and Keshav handled the change quickly and professionally.

All in all this was an amazing tour and we highly recommend the use of Bhutan Rebirth for travel to this enchanting place.
- Marcia and Greg Potvin, USA March, 2015