TIME IN BHUTAN:

RECENT REVIEWS 2018
Our dear guest, Anna, from Poland with Keshav: Thimphu- February 2018, and above return in February 2019
| | |
| --- | --- |
| | Left, Australians Chris and Dale visited Bhutan in December 2017 and above, Americans John and Richard holidayed in Bhutan in the same period. |
"

A Ten Star Review"
My family and I just returned from an impeccably organized 9-day custom trekking and cultural tour of Bhutan. We were fortunate to have chosen Bhutan Rebirth as our tour operator...
Read more>>>

You can just write directly to Keshav at bhutanrebirth@gmail.com for information.
Bhutan Trip Travel Holiday Packages | Tours, Trekking & Festivals
P.O. Box 1014, Chubachhu, Thimphu
Let us make your Bhutan travel dream come true and we shall look after your every need and desire during your holiday in this Himalayan Kingdom, whether you go on cultural tours and festivals or trek the mountainous trails.
---
Bhutan Video by Bhutan Rebirth:
---
Travel to Bhutan- The Best Tour Package Holiday!!
Bhutan has opened for visitors on 23rd September 2022. Let us know the duration of your holiday and we will make a tailormade itinerary as per your desires and wishes.
Packaged Bhutan Cultural Tours- depending on the duration of your vacation and your desires, please contact us at bhutanrebirth@gmail.com directly and we can tailor-make a trip together that best suits your desires and time to make your Holiday in the Himalayan Kingdom of Bhutan the Perfect One!
Bhutan Rebirth Tours & Treks, based in Thimphu, the capital of Bhutan, is highly experienced in organizing dream trips to Bhutan.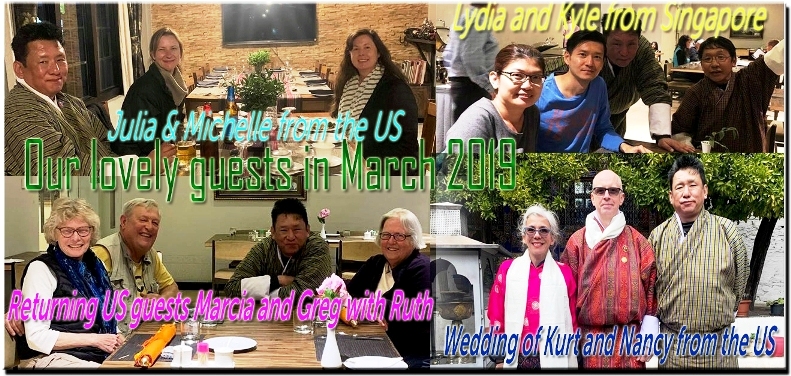 Together we can plan and tailor-make the perfect Bhutan Tour Package for you either on your own or with your family and friends to enjoy a Vacation of a Lifetime... in a Country where Progress is measured by Gross National Happiness rather than Gross National Product...
Safety, Flexibility and Utmost Satisfaction are our guarantee.
You can browse through the Cultural Tour Packages given below but these are just guidelines and can be tailormade to suit your needs and wants:
| | | |
| --- | --- | --- |
| | | |
| | | |
| GLIMPSE OF BHUTAN | INTRODUCING BHUTAN | MYSTERIOUS BHUTAN |
| A very short cultural tour to see and feel a little of Bhutan. Visit Thimphu, Punakha and Paro. | A slightly longer cultural tour to get introduced to Bhutan. Visit Thimphu, Punakha and Paro. | A longer cultural tour to get to know Bhutan better. Visit Thimphu, Punakha and Paro. |
| | | |
---
| | | |
| --- | --- | --- |
| | | |
| | | |
| DRAGON BHUTAN | DISCOVER BHUTAN | PEACEFUL BHUTAN |
| Take a break in Thimphu, Punakha, Trongsa and Paro. | Visit Thimphu, Punakha, central Trongsa and Paro. | Have a relaxed holiday in Thimphu, Punakha, Phobjikha, Central Trongsa, Central Bumthang and Paro. |
| | | |
---
| | | |
| --- | --- | --- |
| | | |
| | | |
| HAPPINESS BHUTAN | SERENITY BHUTAN | INSIDE BHUTAN |
| A meticulous cultural tour to be welcomed to Bhutan. Visit Thimphu, Punakha, Phobjikha, Bumthang and Paro. | A peaceful longer cultural holiday to visit Thimphu, Punakha, Trongsa, Bumthang Phobjikha and Paro. | Travel and vacation in Thimphu, Punakha, Trongsa, Bumthang, Phobjikha (Gangtey) and Paro. |
| | | |
---
| | | |
| --- | --- | --- |
| | | |
| | | |
| MYSTICAL BHUTAN | SHANGRILA BHUTAN | HIMALAYA BHUTAN |
| A deeper tour to understand the culture of Bhutan. Visit Thimphu, Punakha, Phobjikha, Bumthang, Trongsa, Haa and Paro. | An exploratory cultural vacation and visit Thimphu, Punakha, Phobjikha, Bumthang, Trongsa, Thimphu, Haa and Paro. | Trek the Himalayan mountains well known to explorers especially the Snowman Trek often referred to as the World's Most Difficult Trek. |
| | | |
The Government enforced tariff is calculated by nights spent:
[PLEASE CLICK HERE FOR A SAMPLE TREK ITINERARY, TARIFF, VISAS, AIRFARES, CANCELLATION POLICY AND SURCHARGES]
* Please note that the above Bhutan Travel Costs mentioned are for groups of 3 or more. The costs are All Inclusive- Tariff, Visa Fees, Three Star Hotels, English Speaking Guide, Modern Vehicle (SUV) with Driver, All Meals, etc.- but do not include Airfares, Alcohol and Phone Calls. Itineraries are basically guidelines and can be changed or lengthened. Just write to us at BhutanRebirth@gmail.com.
---
LATEST DRUK AIR AND TASHI AIR FARES AS OF WINTER 2017
---
Bhutan Documentary by two of our recent guests- Angelika (Editor) and Brad (Photography)
---
A Few Testimonials from Bhutan Rebirth Guests:
"I'd like to recommend this tour operator to those who plan to visit such an amazing country like Bhutan. Bhutan Rebirth Tours and Treks provides excellent services and look after guest very well. I was extremely happy with their services and arrangements. "
Huyen Le, Vietnam, Vietnam

"Great Tour Operator in Bhutan"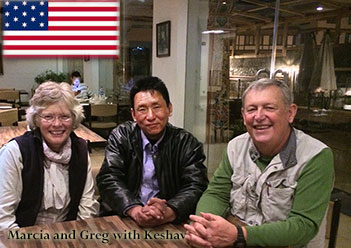 "Bhutan Rebirth Tour Company - Highly Recommended"
Just returned from an amazing tour of Bhutan, which was organized by Keshav Gurung of Bhutan Rebirth. The entire trip exceeded our expectations. Read more>>>
Greg's Review is quoted from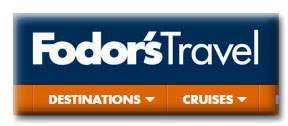 You can see Greg and Marcia's review on Trip Advisor too

DRUK YUL- THE LAND OF THE THUNDER DRAGON
| | | |
| --- | --- | --- |
| | | |
| | | |
| Cultural Tours can be taken any time of the year and throughout the Kingdom. The picture above is of a lady circumbulating a monastery whil e turning prayer wheels. You can choose from the packages above. | Travel to any of the traditional festivals known as Tsechus that take place throughout the country at various times of the year. Date of festival tours thus are around the time of the festivals. Seen above are dancers at Thimphu Tsechu. | Trekking in Bhutan can mean anything from gentle hiking tours to hard treks near the high Himalayan mountains in the north. Trekking trips are seasonal depending on type of trek. The Snowman Trek is well known for its difficulty. |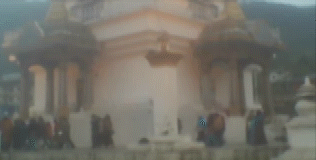 This footage on the left was shot at the Jigme Dorji Wangchuck Memorial Chorten in Thimphu on the occasion of Shabdrung Kuchoe by Keshav for Bhutan Rebirth.
Low Season- January, February, June, July, August & December: US$ 200 per Visitor per Day
---
Contact us at Bhutan Rebirth with ANY query